Do animals think about us as much as we think about them? Chances are, they spend more time sleeping or finding food than keeping tabs on the two-legged monsters that scurry around them. But sometimes nature can surprise you.
In 2014, one man saved a helpless creature from the wild. He never expected anything in return for his generosity, but the animal repaid him in ways that nobody could have predicted.
Wikimedia Commons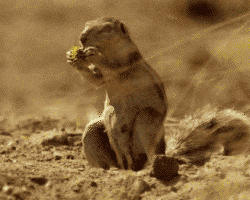 Instagram / Allen Pursley
Rocky certainly is a one-of-a-kind pet! Even other tamed squirrels can't hold a candle to his unique personality.
Share this adorable rescue story with your friends!