Humans dump 14 billion pounds of garbage into the ocean every year. Much of it washes up on the shore, while the rest of it accumulates in the trash vortexes that span hundreds of thousands of square miles in the middle of the ocean.
With those numbers in mind, it's easy to feel overwhelmed by pollution. What can one person do to fight such a big problem? Well, just ask Afroz Shah. When washed-up garbage threatened his community, he laid out an unprecedented plan to try and save its most vulnerable inhabitants.
Flickr / Bureau of Land Management
Reuters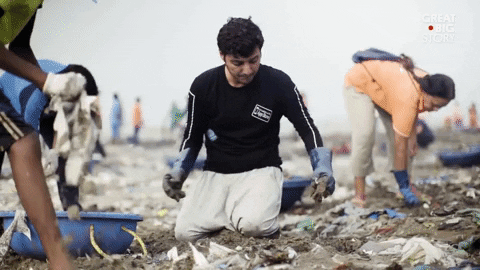 It is almost unbelievable how Afroz turned a trash-covered beach into a place where humans and turtles alike could enjoy.
Share this incredible transformation with your friends!